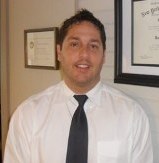 Dr. Dustin Wahrendorf
grew up in Oswego N.Y, and graduated from Oswego High School. He later graduated from the State University at Oswego with a Bachelor's Degree in Political Science, with a minor in Health Science. He then went on to get his Master's Degree at the University of South Florida in Social Science Education. He later decided to pursue a Doctorate at the prestigious New York Chiropractic College, and successfully graduated in 2010. Dr. Wahrendorf enjoys traveling as much as he can, especially to the Carribean during the winter, and the Jersey Shore during the summer months. He also enjoys weight training, running, and teaching boxing in his free time. Dr. Wahrendorf was recently married in December of 2010 to Dr. Leia Lindley, who is a successful, practicing Veterinarian. They are both pet lovers, and have three dogs,.Maverick, Mulligan, and Amelia.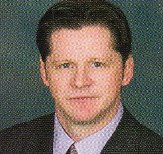 Jason B. Cunningham, D.C.
is a native of Oswego. He is a 1992 graduate of Bishop Cunningham High School, and a 2002 graduate of New York Chiropractic College. Upon graduation from NYCC in April 2002, he moved to Florida, where he initially worked as an "exam" doctor in a very busy multi-disciplinary practice (in Orlando) before receiving his state license in June 2003. In November 2003, he purchased a long-standing Activator Methods based practice in Dade City (north of Tampa), which he ran up until his return to Oswego in July 2007. In March 2009, Dr. Cunningham opened an office on East 6th Street in Oswego, where he remained until November 2010, when he moved into
Active Chiropractic's
current location on West Bridge Street. Dr. Cunningham utilizes the Activator Methods Chiropractic Technique (activator.com) exclusively, and has been Proficiency Rated in this technique since 2002. When not working, Dr. Cunningham enjoys going to concerts, playing basketball, weight lifting, running, or spending time with his family, which includes his mother (Cathy) father (Gary) sister (Amy) two handsome nephews (Cole, Grayson) and one beautiful niece (Meredith). Dr. Cunningham also enjoys just getting out in the Oswego community and socializing with friends. So if you happen to see him, be sure to say hello, and ask how Chiropractic care may benefit you!